11:36 am
Antique Mirror Panels
For splash backs, wall panels…
(& much more), hand aged by our team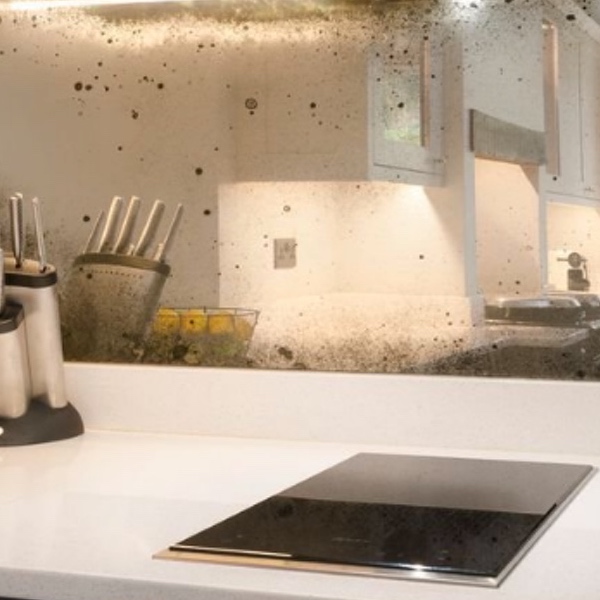 Vintage Mirror Glass
Hand aged & finished
Prepared to the sizes you need…
Distressed Mirrors
Aged by hand
Softly reflecting the present
Antique Mirror Glass
New, old mirrors…
Hand finished in England
Antiqued Mirror & Glass
We create hand-aged mirror glass panels to-measure and to the level of distressing / foxing which works for your space. The products below illustrate the type of work we produce. Our minimum order on all glass work is £950.00 + VAT + delivery. Please contact us for specific prices.
Antiqued Mirror Glass Projects
Antique Mirror Glass
Through our bespoke service, we can produce the size, shape, profile and finish of antique style mirror glass for your project. 
Vintage Mirror Glass Panels
No matter how we describe mirror panels which are aged and finished to ooze a once bygone era, it is the character and charm that is so appealing. No two of our antiqued mirror panels are ever the same, as each one is hand patinated and hand finished. 
Distressed Mirror Panels
Brand new and shiny is sometimes not what a space needs! Mirrors with distressed finishes bring a very different personality to a space, often softening the environment. 
Aged Mirror Splashbacks
Hand aged and hand finished mirror panels can be used for a variety of applications, from splash backs, wall panels, door panels and of course the more traditional wall mounted, framed mirrors. We can produce panels to suit your project. Please drop us a line to discuss your requirements.
We'd Love to Hear from You
Can't find what you're looking for or have a query? Contact us to discuss your requirements.
Call 020 7723 2303