12:30 pm
Handmade Valet Hook
Produced from solid, polished brass
Strong and sturdy, to last a lifetime
Valet Hooks Wall Mounted
A retractable clothes hook
Understated, subtle and hugely convenient
Custom Made Valet Hooks
Perfect for bedrooms, dressing rooms and more
Our bespoke design service can make any style of hook you need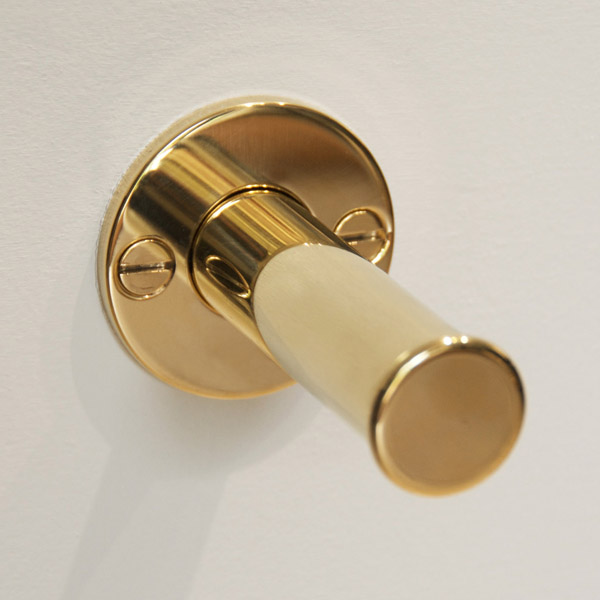 Integrated Wall Mounted Valet Hooks
Retractable hooks for convenience
Choose from existing design or create your own
Valet Hooks
These compact and often retractable hooks are an understated, yet hugely practical addition to any dressing room, bedroom and hallway (to name but a few of the useful locations suited to such convenience)!
We offer a standard design (see below) but are also able to create a custom-made solution for your specific requirements, as an example, please read about our Bespoke Made Valet Hooks. To discuss your requirements, project or ideas, please get in touch.
Ready-to-Go Designs
Custom-Made Valet Hook
Our Bespoke Service enables you, our clients to achieve the solution of your dreams! To tell us about your ideas and dreams, please get in touch.
Valet Hook Wall Mounted
The valet hook designs we create are largely suited to wall-mouting, however we are also able to produce solutions which fix to the top of a door, to a ceiling etc.
Retractable Valet Hooks
The valet hooks we produce are generally retractable, however some clients choose to have permanently extended solutions, to discuss your preferences and design ideas, please contact us.
Bespoke Design
Can't find the dining table you want in our Ready-to-go designs? We can produce any type of dining table or kitchen table as per your requirements through our Bespoke custom design service.
We'd Love to Hear from You
Can't find what you're looking for or have a query? Contact us to discuss your requirements.
Call 020 7723 2303